Intervention & SOAR
Intervention
Immanuel Schools' mission is to equip students to serve God and neighbor, through mind, body and soul based on a Christ-centered foundation. Our faith in the Lord is at the core of all we do as we strive to provide a quality education to all students. Our intervention team works to provide appropriate accommodations as well as push-in and pull-out supports to help ensure student success. Our desire is to meet the academic, social, and spiritual needs of all students in a Christ-centered program.
Immanuel Elementary SOAR Program
Specialized Opportunities for Academics and Relationships
The SOAR Program offers a specialized learning environment for students who have academic needs beyond what can be met in a general education classroom. SOAR is a separate classroom setting with a 5:1 student to staff ratio that provides accommodated or modified instruction based on students' individual needs. Using individualized research based curriculum and instruction to create a highly engaging education with a family-like atmosphere. SOAR students will join their peers in other classes for music, PE, library, lunch, and chapel, enabling students to have their academic needs met while still having the opportunity to form relationships with peers throughout the campus.
The SOAR program is currently only available for students in K-6.
Let each of you look not only to his own interests, but also to the interests of others. - Philippians 2:4
SOAR Teaching Staff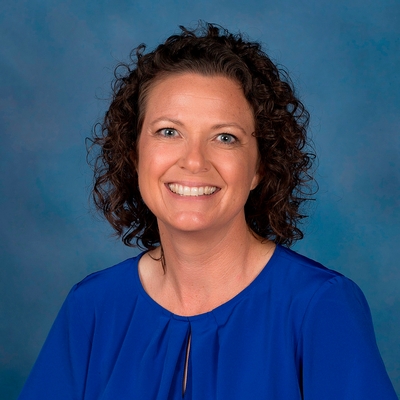 Tanya Sullivan
Director of Intervention
Meet Mrs. Sullivan:
Hi, my name is Tanya Sullivan. I am very excited to join the Immanuel family this year and work with teachers in supporting students.
I grew up in Exeter, California as the middle child with an older brother and younger sister. My husband of 20 years and I enjoy living in a country home just outside of Clovis with our 2 children, fruit trees, and chickens. I attended Fresno State University where I received a Bachelor's degree in Liberal Studies, mild/moderate and moderate/severe Special Education credentials, and a Masters in Special Education. I have worked in Special Education for 12 years, starting my career at Grant Middle School in Reedley teaching 9 years in a Special Day Class. For the past 3 years, I have enjoyed working from home with a homeschool charter as a teacher and a program specialist. I am in awe of God's creation and enjoy going to the beach, relaxing in the mountains, and traveling cross country with my family.
I feel extremely blessed that God has led me to Immanuel and I now have the opportunity to share my love of Christ with students while helping to support them through their academics.
"Now to him who is able to do immeasurably more than all we ask or imagine, according to his power that is at work within us, to him be the glory." - Ephesians 3:20-21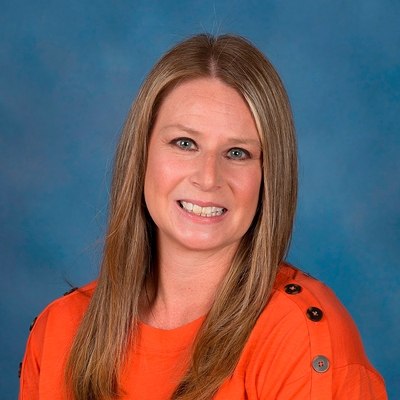 Michelle Bondurant
SOAR Teacher
Meet Mrs. Bondurant:
Hello my name is Michelle (Fernandez) Bondurant. I was born and raised in Reedley, and grew up attending Reedley First Baptist Church. My childhood was filled with music, and art. My father (Steve) worked for a printing company, and my mother (Connie) was an Art and Computer Design teacher for Reedley High School. Growing up, my sister and I enjoyed listening to my father play piano for our church on Sunday mornings.
I attended Reedley schools: Great Western Elementary, Grant Middle School, and Reedley High School. I continued my education through Reedley College, and Fresno State; where I graduated with a BA in liberal studies. After college, I accepted a job at Chapter One Preschool as a Preschool Teacher. Throughout my time at Chapter One, I worked with many students with exceptional needs, and became passionate about working with exceptional children. During that time, I received my Masters in Special Education.
God has blessed me with the opportunity to be a part of the SOAR team for Immanuel Elementary School. I will be working as the teacher aid for the SOAR Program. God has brought together an amazing group of teachers to reach every child's learning needs on the Immanuel campus. I am truly blessed to be a part of the IES staff.
I currently live in Reedley with my husband Drew. We have two dogs Kuiper and Minnie. I enjoy a good cup of coffee, a Disney movie, and snuggling with my dogs. I love spending time with my husband at the beach and Disneyland.
"Be still and know that I am God." - Psalm 46:10
Support SOAR!
Our prayer is to see the SOAR program fully funded with the opportunity to expand to Junior High and High School in the future. Please consider supporting our SOAR Program online by clicking here, or you can either drop off or mail a check to our District Office with "SOAR" in the memo line.
Want to Learn More?
For more information, or to apply to our SOAR Program, please contact Tanya Sullivan, Director of Intervention.
tsullivan@immanuelschools.com
or call the Admissions Department at 559-638-2529